Subscribe to
Unlock Growth with Shopify Experts: Your eCommerce Partner

Jared
Chelf
Founder & Creative Director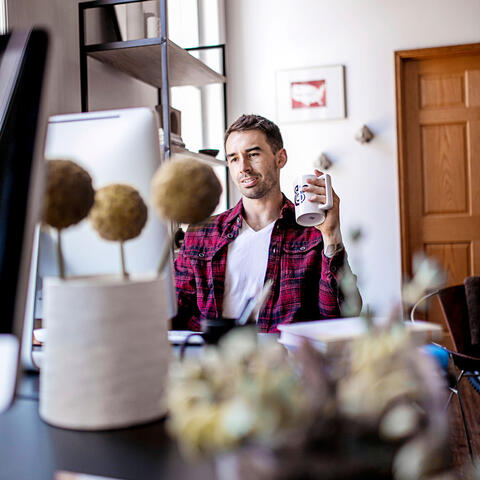 In the ever-evolving world of e-commerce, an impactful,strategic, and beautiful online presence is vital to thriving among your competitiors. Shopify, a leading e-commerce platform, has changed the way businesses operate and engage with customers. Maximizing the potential of Shopify requires more than just a basic understanding of the platform. This is where Shopify experts come into play.
Who Are Shopify Experts?
Shopify experts are individuals or agencies that specialize in helping businesses harness the full potential of Shopify. They are certified professionals who possess an in-depth understanding of the platform's features, capabilities, and best practices. Whether you're launching a new online store, migrating from another platform, or seeking to optimize an existing Shopify store, these experts are your go-to partners for success.
Why Work with Shopify Experts?
1. Expertise in Customization
Shopify experts have the knowledge and skills to customize your online store to match your brand's unique identity. They can create bespoke designs, tailor functionalities, and integrate third-party apps to meet your specific requirements. This level of customization sets your store apart and creates a memorable shopping experience for your customers.
2. Enhanced User Experience
A smooth and user-friendly shopping experience is vital for converting visitors into loyal customers. Shopify experts can optimize your site's navigation, ensure fast loading times, and implement responsive design for mobile users. By enhancing the user experience, you increase the likelihood of repeat business and referrals.
3. SEO Optimization
Visibility in search engines is crucial for attracting organic traffic. Shopify experts are well-versed in SEO techniques and can optimize your store's content, meta tags, and structure to improve search engine rankings. This leads to more qualified visitors and higher conversion rates.
4. Security and Performance
Ensuring your store's security and performance is essential for both customer trust and operational efficiency. Shopify experts can implement security measures, perform regular updates, and monitor your site's performance to prevent downtime and data breaches.
5. Integrations and Scalability
As your business grows, so do your needs. Shopify experts can integrate third-party tools and apps seamlessly, ensuring your store can scale with your business. Whether it's inventory management, email marketing, or analytics, they can streamline processes and boost productivity.
How to Find the Right Shopify Expert
Choosing the right Shopify expert is a critical decision for your e-commerce success. Here are some steps to help you find the perfect match:
1. Define Your Goals
Before you start searching, identify your specific goals and needs. Knowing what you want to achieve will help you narrow down your options and find an expert with the right skill set.
2. Research and Credentials
Look for experts with a proven track record and relevant certifications. Read reviews and case studies to gauge their past performance. Shopify's official directory is an excellent place to start your search.
3. Portfolio Assessment
Review the expert's portfolio to see if their previous work aligns with your vision. Pay attention to design aesthetics, functionality, and the user experience in their previous projects.
4. Communication and Collaboration
Effective communication is vital for a successful partnership. Ensure the expert you choose is responsive and easy to work with. They should understand your business goals and be able to explain their strategies clearly.
5. Budget Considerations
While cost is a factor, it shouldn't be the sole determinant. Remember that investing in a qualified Shopify expert can yield significant returns in the long run. Discuss pricing and payment terms upfront to avoid misunderstandings later.
In Summary
In today's competitive e-commerce landscape, having a custom and authentic Shopify store can make all the difference. Shopify experts bring a wealth of knowledge and experience to the table, helping businesses unlock their full potential on this platform. By partnering with an expert, you can create a seamless online shopping experience, increase visibility, and drive revenue growth.   
Need help with your Shopify Website?  We're happy to start a conversation with you. 
Unlock Growth with Shopify Experts: Your eCommerce Partner