Subscribe to
Discovery Building Website Wins SOTD on Awwwards!
Melissa
Chelf
Chief Marketing Officer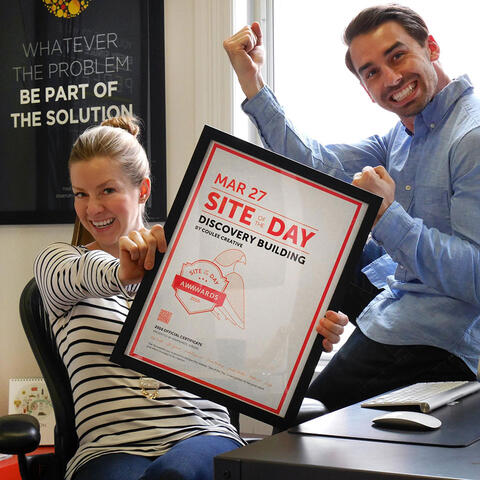 The Discovery Building website we designed and developed for the University of Wisconsin recently won the prestigious "Site Of The Day" award on Awwwards.com, the largest web design award website in the world! Check out the website here.
Oftentimes launching a new website can feel a little bittersweet. We have the pleasure of working with a great team throughout the process of creating and building, and then suddenly the project is done, the site is live and we miss that regular communication with the people we enjoyed collaborating with. The Discovery Building project is no exception – we thoroughly enjoyed working with their group and are reluctantly ecstatic to see the site living online. If you have the opportunity to visit the Madison-area, make a stop at the Discovery Building. This beautiful hub for research and creativity will leave you feeling inspired and awed. And if you're lucky enough to be there for an event, jump in and get hands' on with science and fun.
Discovery Building Website Wins SOTD on Awwwards!