Subscribe to
Cornerstones of an Awesome Nonprofit Website
Melissa
Chelf
Chief Marketing Officer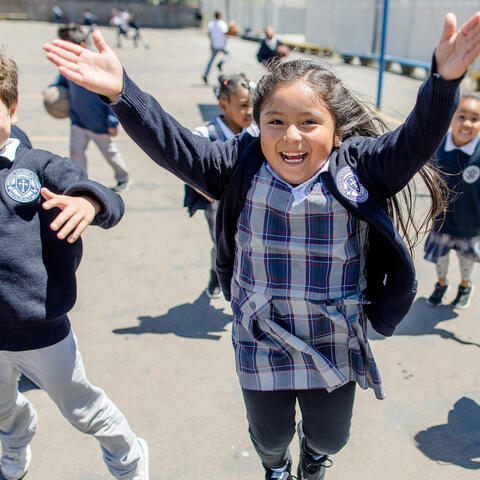 Nonprofit projects are some of our absolute favorite to work on. As an agency, a nonprofit project hits all the marks: brain-twisting challenges of solving big problems, creativity and design deployed to set this charitable organization apart from others, all (if not oftentimes more) of the functionality required by for-profit businesses, and the kicker - knowing that successful work will ultimately impact the mission they serve. That's pretty cool.
And because we've spent so much of our time discussing, dreaming, designing, strategizing, revising, and simply thinking about how to make a bigger impact for each not-for-profit we meet, we've created a list of foundational keys to creating an amazing nonprofit website. 
Define the purpose
We often talk with clients about how important it is that a website visitor clearly and quickly understands who and what their website is all about. Internet users decide very quickly if they want to continue reading something online or bounce to something more interesting. This rings just as true with nonprofit websites. While shopping for a product or service can often be an emotional experience, charitable giving is so deeply connected to the human psyche that purpose simply must be crystal clear. 
Our clients will often share their mission statement or goal of the organization, which is an amazing place to start! Clarity in what the nonprofit is hoping to achieve goes a long way in fully defining purpose on a website. What comes next is taking a strategic look at that message and asking how it could be clearer and more compelling to your specific target audience. This is especially critical when you've been working on your life's passion for long enough that you know everything about through and through. You can't unknow what you know, so getting an outside look at your message can be very insightful. 
Your purpose can be supported and defined visually as well. Imagery that impacts the visitor and shows them exactly what the organization is fighting for can fill in the gaps where words left off. We'll talk more about the importance of imagery below. Videos, whether a looping background video or a short interview-style video, bring purpose to life. The visitor can step into the nonprofit's mission and work for long enough to get a deep sense of connection. Finally, design elements like color, subtle animations, button placement, and other strategically designed elements can round out the full presentation of the organization's purpose all before we've moved past the first part of the homepage. 
Ask for what you need
As humans, we sometimes get weird about asking for exactly what we need, and charitable organizations are no exception. We're grateful (as we should be) for anyone who is kind and generous enough to share their time or resources with us...sometimes to a fault by not being clear on the best way to help. If you know that in order to support a specific aspect of your mission requires $40/month, then why not ask for $40/month? Often we're afraid we'll alienate our supporters. Or perhaps we fear we'll position ourselves unfavorably. But when a supporter genuinely wants to make an impact, they'll appreciate the clarity of knowing that they gave you exactly what is most needed. 
Use real imagery
Oh dear, I can't say this enough. Use real imagery. If you absolutely must take the pictures on your iPhone in order to get real imagery, then please unlock it and start snapping. Your visitors can detect a stock image from a mile away. Even the best ones, and there are lots of really fantastic stock photos out there, don't hold a candle to a real image taken for your organization. 
Images do not need to be perfect. In fact, the loose, unstaged snaps often have the most appeal because they are real life. Focus on the people your organization serves, what they are battling how they are impacted, the resilience and hope that comes from that impact. 
Tell your story
Storytelling is a marketing buzzword, without a doubt. But not without merit. Just like real imagery (with people!), we connect to real stories. How you frame up your story matters, as is aligning it with your audience and considering your delivery. But to get started, consider writing out what you know about your nonprofit, such as:
What is the reason your charitable organization came to be

How do you impact the people you help

What value do you create for those who get involved with your organization

What motivates you and your team to work towards your mission every day
Giving your audience an insight into your organization, your roots and the heart of your work makes for powerful connection building material. 
Successful nonprofit websites have the ability to create an emotional connection to their visitors, creating an unforgettable experience that compels someone to get involved. By creating a foundation built from clarity and authenticity, your nonprofit website will build momentum and help you further your impact.
Cornerstones of an Awesome Nonprofit Website