Subscribe to
Companies you've heard of based in Bend, Oregon

Jared
Chelf
Founder & Creative Director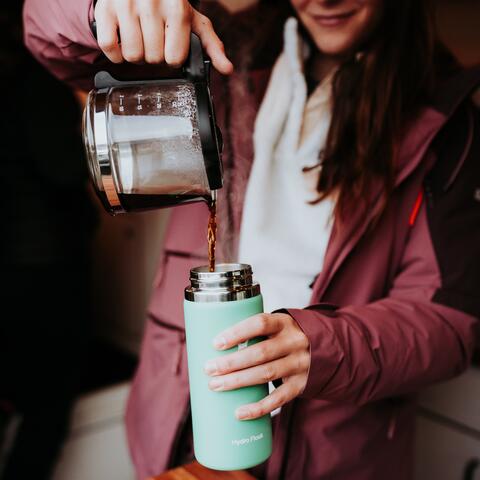 Bend, Oregon, nestled in the stunning high desert region of Central Oregon, is renowned for its breathtaking natural beauty, outdoor recreational opportunities, and vibrant community. Beyond its picturesque landscapes, Bend has also become a fertile ground for entrepreneurship and innovation. Over the years, this charming city has given rise to a plethora of famous businesses that have not only thrived locally but have also made a mark on the national and even international stage. In this essay, we will explore some of the most notable businesses that have found their home in Bend, Oregon, and examine the factors that have contributed to their success.
Deschutes Brewery
Deschutes Brewery, founded in 1988 by Gary Fish, is one of Bend's most iconic businesses. What started as a small brewpub has grown into one of the largest craft breweries in the United States. Deschutes Brewery is celebrated for its innovative craft beers, including the immensely popular "Black Butte Porter" and "Mirror Pond Pale Ale." The brewery's commitment to quality and sustainability has garnered national recognition and played a pivotal role in putting Bend on the map as a hub for craft brewing.
Deschutes Brewery's success can be attributed to several factors, including a dedication to community involvement and environmental stewardship. They have not only contributed to Bend's thriving craft beer scene but have also supported numerous local initiatives, making them an integral part of the city's fabric.
Hydro Flask
Hydro Flask, founded in 2009 by Travis Rosbach, emerged as a major player in the outdoor industry by revolutionizing the water bottle market. Known for its high-quality, insulated stainless steel water bottles and commitment to reducing single-use plastic, Hydro Flask has achieved global recognition. The company's headquarters in Bend, Oregon, not only benefit from the city's outdoor culture but also contribute to its reputation as an outdoor gear innovation hub.
Hydro Flask's success highlights the importance of product innovation and sustainability in Bend's business landscape. Their dedication to environmental responsibility aligns with Bend's eco-conscious ethos and has resonated with consumers worldwide.
Ruffwear
Founded by Patrick Kruse in 1994, Ruffwear is another notable business that calls Bend, Oregon, home. Specializing in outdoor gear for dogs, Ruffwear has become synonymous with high-performance pet products designed for active lifestyles. Their innovative dog harnesses, backpacks, and other accessories cater to outdoor enthusiasts who want to include their canine companions in their adventures.
The success of Ruffwear underscores the city's affinity for outdoor recreation and the strong bond between the local community and their pets. Bend's pet-friendly environment has provided an ideal backdrop for Ruffwear's growth.
10 Barrel Brewing Co.
Another gem in Bend's thriving craft beer scene is the 10 Barrel Brewing Co. Established in 2006 by twin brothers Chris and Jeremy Cox and their friend Garrett Wales, the brewery quickly gained popularity for its innovative brews and lively atmosphere. In 2014, Anheuser-Busch InBev acquired the brewery, catapulting it onto the national stage while keeping its roots firmly planted in Bend.
The story of 10 Barrel Brewing Co. exemplifies the entrepreneurial spirit of Bend's business community. It highlights how a local brewery can rise to prominence while maintaining its local charm and character.
Visit Bend
While not a traditional business, Visit Bend is a prime example of a successful destination marketing organization (DMO). Established to promote tourism in Bend and Central Oregon, Visit Bend has played a pivotal role in attracting visitors to the area. Their marketing efforts have helped establish Bend as a premier destination for outdoor enthusiasts, foodies, and culture seekers alike.
Visit Bend's success is a testament to the symbiotic relationship between businesses and tourism in the region. The influx of tourists has provided a steady stream of customers for local businesses, contributing to Bend's economic prosperity.
Bend, Oregon, is more than just a picturesque city surrounded by natural beauty; it's a thriving hub for innovative businesses.
The success stories of Deschutes Brewery, Hydro Flask, Ruffwear, 10 Barrel Brewing Co., and Visit Bend illustrate the diverse range of opportunities available in this dynamic city. These businesses have not only made their mark locally but have also contributed to Bend's growing reputation on the national and international stage.
Bend's unique blend of outdoor recreation, entrepreneurial spirit, and community values have created an environment where businesses can flourish. As Bend continues to attract creative minds and forward-thinking entrepreneurs, it is poised to remain a hotbed for innovation and a source of inspiration for businesses seeking to make a lasting impact. Bend, Oregon, truly exemplifies the spirit of American entrepreneurship in a stunning natural setting.
Need help growing your business?  Hit us up and we'll be happy to schedule a time to chat!
Companies you've heard of based in Bend, Oregon